Sports Psychology & Performance
Sport Psychology/Sport Performance Enhancement helps individuals learn to control their thoughts; eliminate negative Self-Talk; reduce competition anxiety; substitute Positive Self-Talk and increase the athlete's Focus and Concentration. Typically, athletes can lose their focus when they've made a skill error and become overly cautious or overly mechanical. What follows are negative unwanted thoughts. Dr. Sterk teaches athletes how to refocus quickly allowing for improved performance outcome.

The Mental skill sets that are associated with Peak Performance Plus are:
Improving Focus and Concentration
Instant Re-Focus Techniques
Converting Negative Thoughts into Positive Self-Talk
Building Sport Self-Confidence
Developing and Maintaining a Competitive Edge
Using Visual Imagery and Mental Rehearsal skills
Developing a Daily Performance Enhancement Program for the Athlete
Injury Recovery and Building Self-Confidence
Hypnotic Pain Reduction Techniques for the Injured Athlete
Team Building
Parent-Child and Parent-Coach Communication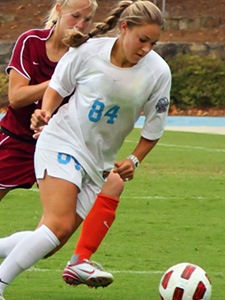 Case Study 1: Jennifer the High School Soccer Player
Jennifer was a highly skilled fourteen-year-old soccer player with an A+ average in school. In fact, she had so much potential that several traveling team coaches of 16 year olds had tried to recruit her for their teams.
The presenting issues centered on the athlete being unforgiving of herself when she made an error; was self-critical leading to walking off the field at times even in the middle of a game. She would become so unforgiving of herself with self-criticism that she would lose her Concentration and Focus. In those instances, she was technically speaking, "out of the game." Her desperate parents and coach didn't know what to do.
It's at that time, that her parents turned to professional help with Dr. Sterk of Peak Performance Plus LLC, Sport Psychology Consultant and Sport Hypnotist. In a few sessions, Jennifer learned how to use Stop Thought Techniques that helped her to stop her negativity and regain her Focus. Her soccer skill improved considerably. All of a sudden she found new joys in being able to compete well; be focused and have so much more fun. Her coach suggested that she could even try out for the junior national team now that she was performing so well.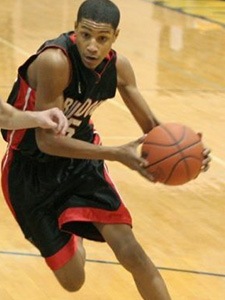 Case Study 2: Dave the High School Basketball Player
Dave was a high school junior basketball player with considerable potential. The following year was going to be decisive, as he hoped to get an NCAA scholarship for basketball. Both parents were college educated and were hopeful that Dave would be approached by college coaches and offered a scholarship. Dave was a fine student earning an A-average.
One day the parents called Dr. Sterk as an option to avoid being prescribed anti-anxiety medications. The family pediatrician indicated if Sport Psychology and Sport Hypnosis were not going to help Dave, the next step was to have him on anti-anxiety medication.
The parents and Dave came for the initial appointment to see Dr. Sterk of Peak Performance Plus LLC. In addition to talking, Dr. Sterk administered the C.A.P., which provided additional information. Sure enough, with the help of Hypnosis, in combination with Sport Psychology, Dave's condition improved substantially where he became the best high school player and was even voted MVP of the year. After several phone calls during his senior year, Dave indicated that he had been offered several NCAA scholarships.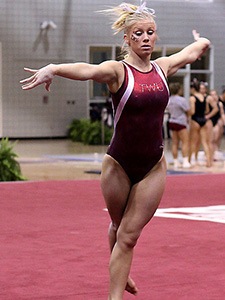 Case Study 3: Dawn the Gymnast
One day Dawn's parents called as she was entering her senior year in high school and a candidate for NCAA gymnastic scholarships to college. As the level of her skill execution increased, Dawn's fears intensified. She even considered dropping out of the sport. She also had a minor ankle sprain that only increased her fears of gymnastics. Her Orthopedic physician and Physical Therapist felt that she could continue her gymnastics.
That's when they contacted Dr. Sterk, Sport Psychology Consultant and Sport Hypnotist, at Peak Performance Plus LLC. It wasn't long before Dawn was able to overcome her fears. In fact, she willingly took on new challenges of learning and executing harder skills. Finally, Dawn's crowning achievement was when she was offered a full NCAA scholarship to a major Division I Program.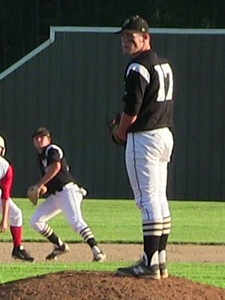 Case Study 4: Jim, the Hopeful College Baseball Recruit
Jim, who was now in his junior year with a full scholarship at an NCAA division one university in baseball, was looking forward to being recruited to a professional baseball team but all of a sudden he began to "choke" and his pitching was off. The coach was frustrated as was Jim in his declining performance. Unfortunately, Jim was even benched for a number of games because of the decline in his ability to pitch. That's when Jim and his parents contacted Dr. Sterk of Peak Performance Plus LLC.
Dr. Sterk administered the C.A.P., a questionnaire that offered additional information about his declining Focus. Dr. Sterk developed the C.A. P. and uses this questionnaire with every athlete. After a few sessions, Jim learned how to refocus in a heartbeat, have positive self-talk, found increased self-confidence and became a great pitcher.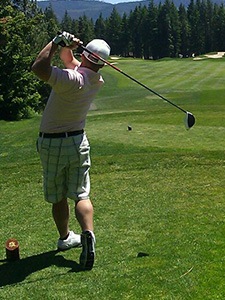 Case Study 5: James, the Aspiring PGA Pro
James had previously won several country club tournaments. The time had come for James to tee off. He had executed his swing hundreds of times. He knew that the pin was roughly 420 yards away. James decided that his target would be a grassy area about 280 yards away. To James's right, 65 yards away, was a water area. To his left were a number of trees and a bunker. James began to be plagued by inner doubts about his ability to get the golf ball towards his targeted area. With his driver in hand, James set up with his familiar and comfortable grip and stance. He looked at his target and told himself "Now, don't let it go into the water. Make sure you don't get it to the bunker." A number of his buddies were watching him as he thought, "Don't disappoint my buddies!" This was his moment of triumph. He executed his swing and the ball went right into the water. In the company of his friends, James felt terribly embarrassed as he shook his head and examined his driver. He couldn't explain what went wrong and tried to shake it off as the jitters of using his new clubs.
This scenario describes a common problem if golf. It happens when golfers lose their focus, have negative and self-critical thoughts, are outcome-score oriented, overly mechanical, all of which results in "choking." James, like so many golfers, lacked in laser-like focus and felt shaky about his inner confidence. He was excessively self critical and just unable to be in the "zone." James used negative thoughts such as "don't let it go into the water!" In doing so, the mind translated this as just the opposite. That message caused the ball to go into the water. James showed concern about what his buddies would think of his playing abilities. In this way, James put additional pressures on himself. He focused on what his friends thought rather than laser focus. The issues described in this scenario are crucial and The Mental Game of Golf can remedy these thinking errors.
Initially, a Sport Psychology Sports Hypnotist must assess the issues and formulates a plan of action that will enable the golfer to make changes.
Many of you will be able to relate to these vignettes and understand the frustrations that golfers face. Fortunately, qualified professional help is just a phone call away. Any athlete and/or the parents of athletes can simply call Dr. Sterk to set up a confidential appointment.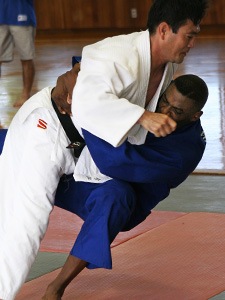 Case Study 6: Anthony, the Martial Artist
Anthony had recently turned thirteen and was a seventh grader. He was committed to his Martial Arts training but was unable to understand why he never metaled. In the interview he appeared somewhat nervous. This was directly related to his struggles in not doing well in tournaments. His parents made an appointment for him along with his parents to see Dr. Sam Sterk, a Sport Psychologist. In the initial session, Dr. Sterk queried Anthony about what his thoughts and feelings typically were prior to competition. He asked him "What are you telling yourself just before you compete? Have you tried any Mental Strategies to cope with the pressures of competing?"
Dr. Sterk quickly discovered that Anthony's thoughts and emotions were all negative. It goes without saying that if you harbor negative thoughts, Negative Self-Talk, your competition results will also be lacking. In addition, Dr. Sterk administered the Comprehensive Athletic Profile (CAP) that measures traits that are associated with athletic success. This instrument also revealed that because of Anthony's Negative Self-Talk. His Focus and ability to handle the tensions of competition were off.
In a few confidential sessions, Anthony was much better equipped as he developed Mental Edge Strategies to handle both Martial Arts competitions and belt promotion. His Negative Self-Talk was replaced by Positive Self-Talk, and his new use of Visual imagery of his skills promoted having Laser Focus. Dr. Sterk understands the Martial Arts mind, as he's also a fifth degree black belt.
Find Out More
Want more information about sports psychology & enhancement or any of the other services that Peak Performance Plus offers? Fill out our form and we will contact you with the information you require.